ANNOUNCEMENTS
The 55th Reunion is on!
Rege Turocy sent out an email announcing planning for a reunion on Sept. 19, 2020.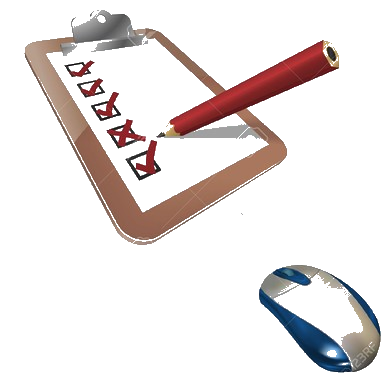 Please answer the following question. click on the link below.
http://www.baldwinhs65.com/member_survey_form.cfm?SurveyID=35013
---
In case you missed it
Here is a copy of the announcement email sent by Rege Turocy.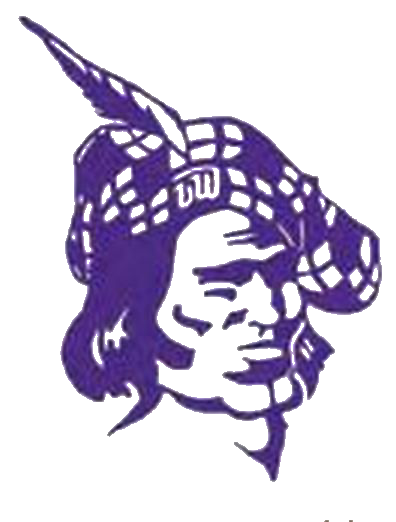 Dear Classmates,
Greetings!! I pray this email finds you all doing well in spite of our 70+ aches and pains. I am contacting you all to provide you with some preliminary information about the plans for the 55th reunion. About 2 years ago, Lee Mock sent out a survey about the possibility of having a 55th reunion which is traditionally out of the 10 year cycle. Of those responding 88% stated they wanted to have one, over 50% wanted it to be in Sept, and over 50% wanted a cocktail hour followed by a dinner (buffet). Most respondents wanted it near hotels and activities. For several reasons we could not get the "ball rolling" until now. I'm sure you can all understand that life can get in the way of the best intentions and plans,
Because of the unusual time frame the committee wanted to make planning as simple as possible, yet provide a great Pittsburgh experience. For some this may be the last time they can experience a reunion gathering and we wanted to make it special. The Heinz History Ceneter is located in the heart of downtown Pittsbugh and contains a wealth of Pittsburgh history. There are several floors that you can spend days on reading and looking at our great history. I and several committee members have been there for several events and have found it to be a wonderful experience. I still have not covered all the floors to be seen. The sports hall is really unbelieveable.If we book a room at this venue all of us get free admission to the museum on the day of the event for the entire day and evening. The center is close to entertainment, hotels, resturants, "watering holes" - you name it! Safe to walk!
SO HERE GOES:
1. Event: Saturday, Sept 19th, 2020; Heinz History Center (room to be announced) MARK YOUR CALENDAR NOW!
2. Time: 6:00-11:30 (6:00-7:30 cocktails and Buffet dinner and conversation 7:30 to 11:00)
3. Cost: Will depend on numbers. Hopefully we can keep cost under $200 / couple for venue and dinner. Food will be catered and is excellent. Again price may increase or decrease depending on numbers. Bar will be open.
4. Motels: we will provide a list as soon as possible and we are looking into any deals for room costs.
5. Other activities: will also provide a list what is going on in downtown that weekend. Friday and Sunday there may be many things going on and or you may want to get together with family and friends.
WHAT WE NEED FROM YOU: Lee will be sending out a survey to ask who may be able to come. We need numbers not money ASAP. The sooner we can get a somewhat accurate count the faster we can finalize our plans with the venue we want.The more the merrier!!
We are excited about seeing you all in this wonderful, unique Pittsburgh venue. If you have any questions do not hesitate to call me (412-952-6935) or email me at regis.turocy@aol.co. Blessings and Peace!
Rege
---
Helpful Information
As time passes, the website is programmed to send reminders to each of us. The email reminds you to visit the website and make corrections or additions to your contact and profile information. I have received numerous inquiries on how to do this. It's pretty easy.
At the top of the "Homepage," notice an Icon that looks like a little person. Hover over it and click. In the dropdown menu, notice several links to functions that are available to all classmates. Please keep your data up to date.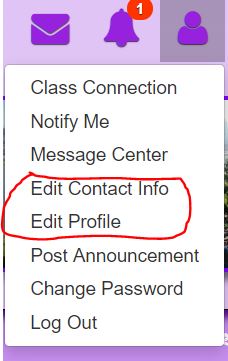 ---